Recent news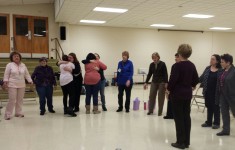 February 27, 2017 - 1:15pm
This winter has been so exciting and productive!  Our Free A Cappella Workshop in January attracted more than a dozen participants to sing and learn about us.  Carolyn and the MAP team created rehearsals geared to every level.. and we are so thrilled that since then almost half have become new...
more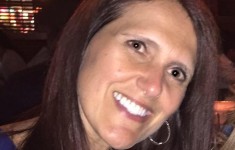 October 27, 2016 - 7:59pm
Janene DePalo was having a lot of fun directing high school musicals, but she really wanted to have as much fun as the student stars she directed. So in 2007, she looked around the local musical landscape and found a place to grow with Hickory Tree Chorus. She's been singing...
more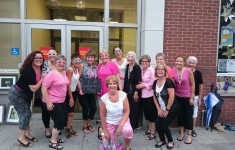 A wonderful time was had by all as we sang to our hearts content at the Morristown music and arts festival… In spite of the drizzly weather, passersby stopped by to enjoy our music and even offered marriage proposals to each and every one of us…lol!.. now that makes for a memorable night!
Pages
Contact us
Hickory Tree Chorus
The Shrine of St. Joseph
1050 Long Hill Rd, Stirling, NJ 07980
(Maps — Directions)
908-377-1399